New For 2022 – Rainbow Wellness Series
Coming Soon!
To help encourage healthy lifestyles and build mental resilience. More news to be announced…please contact us on 0333 0444 131 or email info@rainbowactiveseries.com  to find out more!
In support of the NHS, we have launched a brand-new series across the UK to encourage people to get moving and be more active. You can choose to cycle, walk or run each month to achieve personal goals, improve your health and wellbeing and have some great fun along the way. It is open to everyone, get your family, friends and colleagues involved and help us to support our fantastic NHS.
In support of the NHS, we have launched a brand-new series across the UK to encourage people to get moving and be more active. Choose to cycle, walk or run each month – everyone welcome, so join in and help us to support our fantastic NHS.
We aim to:
help to encourage people of all ages and abilities to become more active,
improve mental health and wellbeing as the world moves on from the pandemic,
raise a significant amount of funding for our NHS heroes.
How does it work?
Each calendar month there is the opportunity to enter the Great British Rainbow Active Series.
Challenge yourself to run, cycle or walk your target monthly distance to receive an exclusive medal or pin badge uniquely designed for each month.
Be part of the Rainbow Active Series community as we raise funds for hospitals across the UK.
How to get involved?
Enter via our easy-to-use online entry (or by post) to take part in your challenge each month. The entry process opens two weeks before the start of each month.
Only 1,000 places are available each month for the Series, on a first-come first-served basis, so enter early to secure your place!
Go to the Entry Form HERE
The Rainbow Rewards
Have fun whilst achieving your health, fitness and fundraising goals, then be rewarded for completing your chosen activity.
As well as your Gift Box (adult entries only) when you register, you'll get an exclusive medal or pin badge each month.
You can also submit your story to qualify for one of our special monthly awards.
"There are so many people out there who just want something to help them to get moving, either solo or together with friends, family and colleagues. We hope that the Great British Rainbow Active Series will provide an activity that's just right for them. Moving now into a post pandemic era, we believe the Series offers an opportunity for all whatever their age, gender, ability or location. Please help us to reach thousands of people across the UK with our mission and join us in saying thank you to our NHS heroes."
Read more about our story
The inspiration for the Great British Rainbow Active Series comes from RIDE2020UK which was created by Michelle Vorel-Adams and Phil Fortun in May 2020 after Michelle suffered a life-threatening illness, Deep Vein Thrombosis.  Michelle, a keen cyclist and Phil, a keen runner, undertook a cycling fundraiser challenge, RIDE2020UK to help with Michelle's recovery from the DVT illness and getting back to full fitness. It was a way of saying 'thank you' to the local hospital for saving Michelle's life. With the Covid-19 pandemic, we wanted to create something that anyone and everyone could get involved in to be more active, improve their health, and have some fun whilst doing so!
Michelle and Phil have a lifelong passion for getting people to become more physically active and lead healthy lifestyles. Jointly they have over 35 years' experience in the sport, leisure, health and event sectors and are involved in some major initiatives across the UK and internationally. They are currently working closely with the NHS to develop some ground-breaking projects around using exercise as a way of recovery from life threatening illnesses. Michelle is also UK & Ireland President and European Cycling Directeur for ACES Europe, an organisation whose purpose is to get people more physically active, healthy and help to create fitness opportunities for all.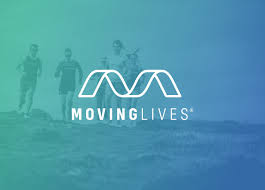 This week we raise a glass, or indeed a rather stylish branded cup, to the Grand Tour Coffee Company which is supplying all our participants with a...